[PLEASE READ] ANNOUNCEMENTS, SCHEDULE, AND PROMOS
$

0.01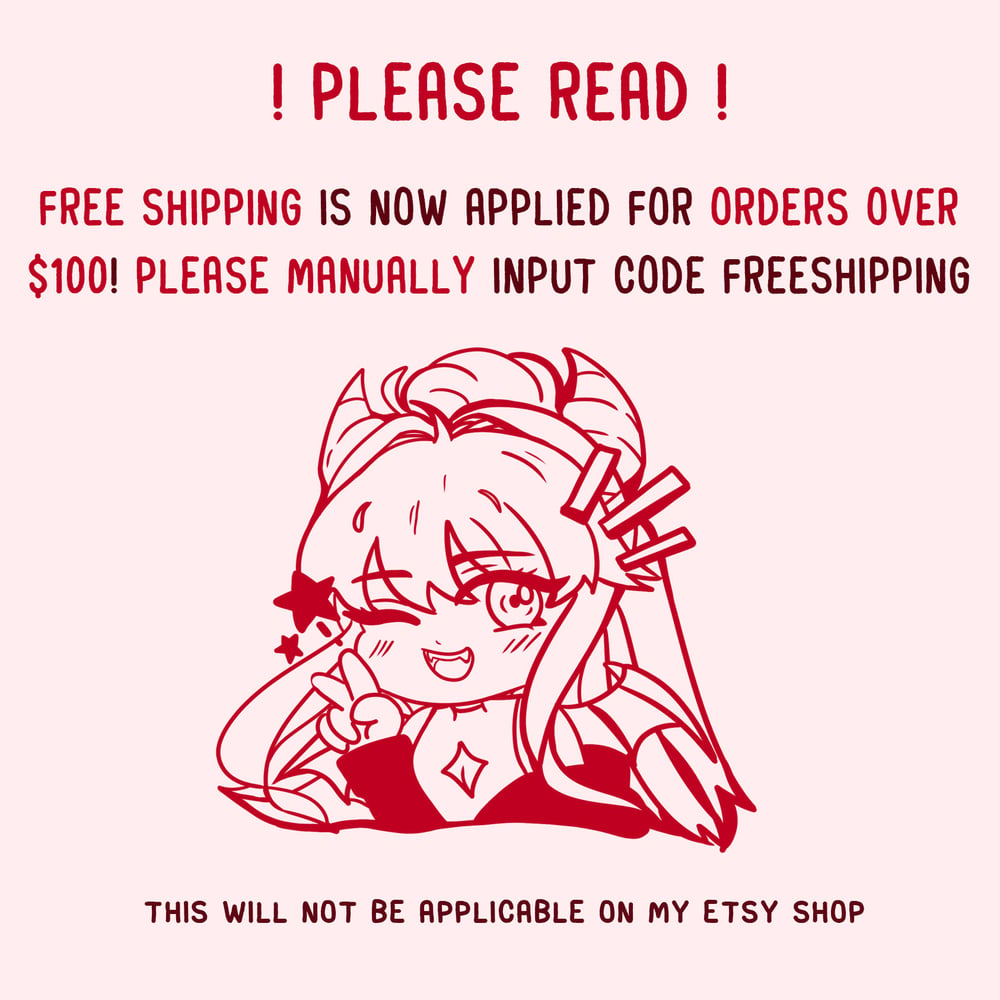 Hello! Thank you for checking out my shop and supporting me ❀.
❀DO NOT ADD THIS INTO YOUR CART❀
This listing only serves as a reminder for people to use the coupon code.
Starting from April 17th 2023, free shipping will be implemented for orders over $100, in order to do this please use code FREESHIPPING when checking out! If you don't, you will not be able to get the free shipping. This can change in the future, so take advantage of it while you can! HOWEVER you cannot double up on coupons, so if there is a coupon sale going on and it's cheaper than using the freeshipping coupon feel free to use that instead.
All orders will come with random freebies (while supplies last). This can be older sticker designs, charms, or B-grade pins that are overstocked (this has been happening for a while).
I WILL ALSO HAVE A ROADMAP/SCHEDULE (this was inspired by chunnyeol's on twitter). It will be under this post and possibly my home page. This is to ensure my customers will have an idea when shop updates are happening and sales!
Thanks for reading, love you all❀
-Grace
Share